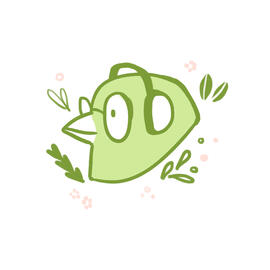 avy's commissions
hi! i'm avy and i do art and music.
want me to draw something for you? fill out this form to enter my waitlist!
want me to make music for you? music commissions coming soon!
pricing and examples
| scale | cost |
| --- | --- |
| bust | 40 |
| half-body | 60 |
| full-body | 80 |
| add full background | 200 |
all prices are in USD!
additional characters in a piece are discounted by 15%. for bulk orders of pieces with sufficient scale, a lower price can be negotiated.

below are a few examples of my work!
terms of service
❌ I WILL NOT DRAW: nsfw, anthro/furry, animals, mecha, an art style that is not my own. i reserve the right to decline a commission request.

✔️ personal use (e.g. profile pictures, banners, backgrounds) is OK as long as you credit me with one of my social media handles!

❌ commercial use is not permitted unless we have made an agreement. do not claim this art as your own, repost without credit, copy it and claim it as your original work, or remove my signature. i do not consent to my artwork being minted as an NFT even with commercial license.

🌿 i reserve the right to use my art (for portfolios, to post online, make merchandise and profit, etc.) unless we have made an agreement. however, if it is not my original design (e.g. it is your OC), i will not sell art of it unless given express permission!

📝 there will be two chances for revisions - one at the rough sketch and colours stage for major edits, and once again at about 2/3 completion for minor edits. further revisions or significant revisions at the 2/3 mark will cost extra!

❌ i do not take responsibility for the reference material provided by the client.
how to order
you can contact me via my email [email protected], or DM me on discord @avyary#2123. you can also reach out to me on twitter, but please do not DM me on instagram.

payment is via paypal invoice, and upfront for commissions $60 and under; however, if you need a payment plan, especially for larger commissions, i am happy to arrange something that works for you!

i need reference material, the type of commission you want, any specifics regarding size/resolution, your paypal email, and any other things you want to see in the art! this includes pose, character traits, etc. i'll go into more detail as we talk! i would also like to know if you intend to print the art.

i will tell you when i will start working on your commission and when you can expect the final product. i generally take 1-3 weeks to complete a commission. the finished commission will be shared via google drive in high resolution PNG and JPG forms.